First time on vinyl: A double dose of raw, undiluted Cleveland garage punk! The It*Men was a band led by Ken Janssen, a fearless supporter of the Northeast Ohio music scene, who tragically passed away in 2015. Backed by members of New Planet Trampoline, The Hot Rails, and The Dreadful Yawns, The It*Men cemented their rightful place in the history of rust belt rock 'n' roll.
This double-LP contains the 2004 debut album, plus six new tracks recorded in 2013. Two black vinyl discs housed in gatefold sleeve with hilariously inaccurate liner notes. Includes download code.
Buy it now on Bandcamp!
"A shotgun marriage of Stooges/MC5 Motor City fuh and Pere Ubu/Electric Eels Clevo art-skronk." – Fred Mills,
Blurt Magazine
"Rips the roof off with a destructive brew of Dead Boys aggression and Deep Purple "Machine Head"-era hard hitting anthems." - Kevin McGovern,
Fear & Loathing in Long Beach
"Greatest Its is a giant razzberry blown in the Grim Reaper's face." – Ken Shimamoto,
The Stash Dauber
The Action Janssen LP is a collection of outtakes and unreleased recordings by The It Men, The Hot Rails, and The Vista Cruisers.
Each of these bands shared a larger-than-life front man: Ken Janssen. Ken was diagnosed with ALS and passed away on January 1, 2015. These tracks capture the energy and wit that Ken brought to the stage as a performer, and remind us of the man whose friendship we dearly miss.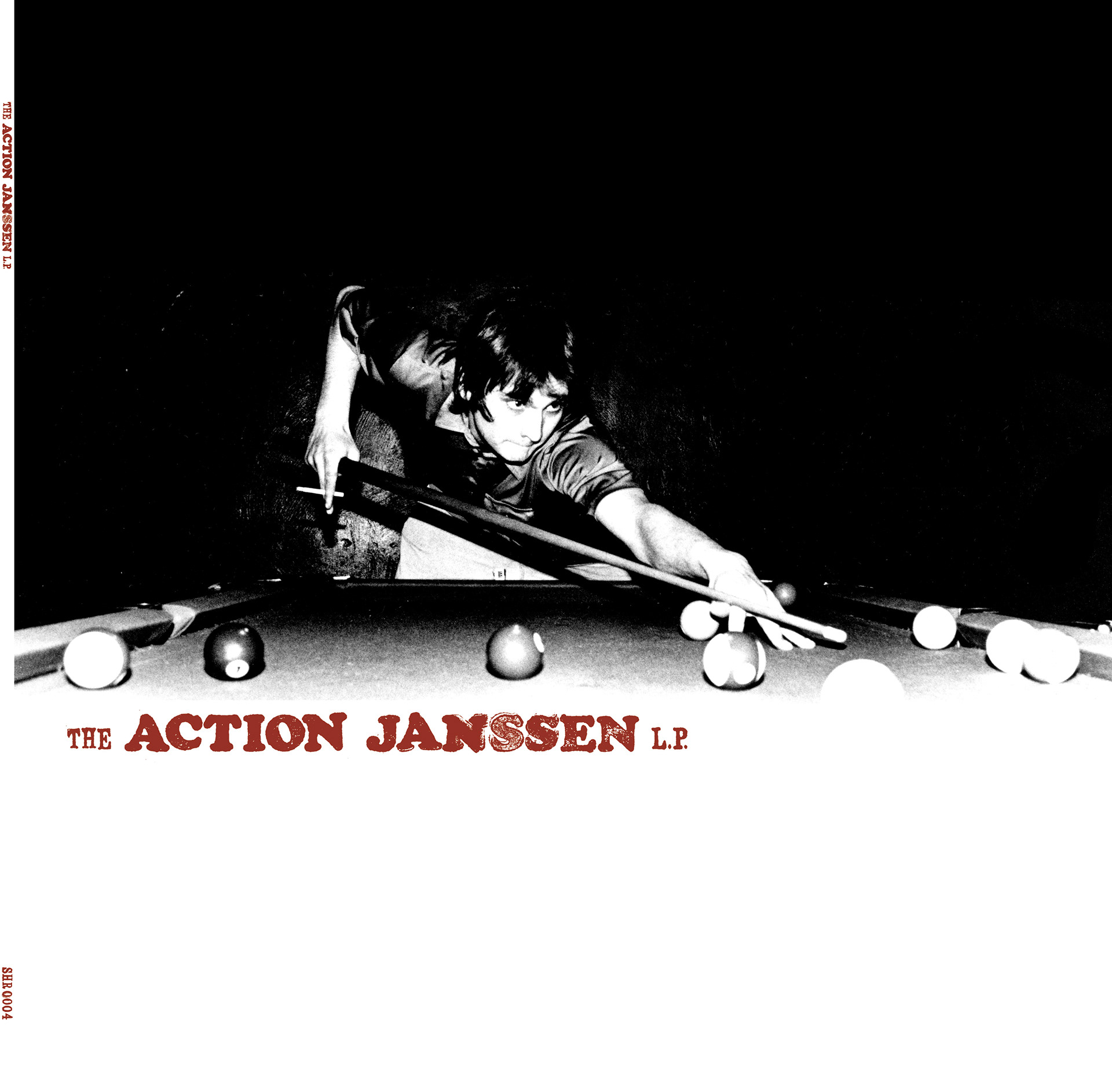 The Action Janssen LP was originally planned as a 7"/45 rpm single featuring the last It*Men recordings, with Fred Gunn of Hiram-Maxim taking over vocal duties due to Ken's illness. That quickly became an E.P., then a full-length album, as more Janssen-era nuggets from The Vista Cruisers and The Hot Rails began to surface. The result is a kick-ass compilation showcasing some of the best no-frills rock 'n' roll from Cleveland.